Choosing the Right REALTOR®
Why choose Deedrie?
During Deedrie's career in the Real Estate industry, she has been listing and selling homes in all areas of Greater Victoria and prides herself on diversification  and knowledge of the business. She has been commended for the way in which she has developed an "Excellent" rapport with her clients.
Deedrie is active within the Victoria Community having served on many Boards & Committees:
Art Gallery of Greater Victoria
Victoria Coats for Kids
St. Margarets School, Board of Trustees
The Royal McPherson Theatre Society, Board of Directors
Victoria Commonwealth Games, Board of Governors
The Greater Victoria Hospitals Foundation – Visions Chair – 3 Years
President, Greater Victoria Symphony Society – 6 Years
Commander Order of St. Johns Hospitaller
CFAX Community Arts Leader – 2009
Victoria Leadership Award – 2010
Honorary Citizen of Victoria – 2011
Broadmead Lodge Lift Campaign – 2015
Pacifica Housing Society – Founder of "Angels for Clover Place"
RE/MAX Community Care Award – 2015
Dame Commander of Justice St. John – 2016
Queen's Diamond Jubilee Medal – 2016
The Governor Generals Sovereign Medal for Volunteers – 2017
Victoria Hospice Board of Directors
AFP Outstanding Fundraising Volunteer of the Year Award – 2017
Prior Vancouver Island Sovereign Order of St. John Knights Hospitaller – 2018
MLS Gold Sales Volume has been achieved every year that Deedrie has been licensed. Currently, is ranked among the "Top Victoria REALTORS", and has consistently achieved RE/MAX Platinum Award Status.
"Expect Excellence from this RE/MAX Hall of Fame, RE/MAX Lifetime Achievement, MLS Gold Award Winning REALTOR®"
Buying or selling a home is likely one of the largest business deals you wil ever make. That's why it's important to carefully select the person who will help you get the most for your money or property.
Understanding your relationship with a REALTOR® is the first step in ensuring your real estate transaction is the best one you can make. The REALTOR® you select should be someone who cares about your needs an has the experience to provide you with sound, effective advice and professional service.
Buying or selling a home can be an emotional and stressful undertaking. Having an experienced REALTOR®, such as myself, share my knowledge and expertise, can take much of the worry out of the transaction and give you assurance as a buyer that you are getting the best value possible or as a seller that you are getting the best price possible for your home.
On June 12/2004, I was named Dame of Honor with the Loyal Order of St. Johns Hospitaller. The order recognizes Knights & Dames who have given freely of their time, effort, and money, to assist those less fortunate, be it health issues, mental illness challenges, or the homeless.
My goal is always to attempt to "put a smile on the faces of those who have been less fortunate than myself in this lifetime."
On a professional level, I have consistently been awarded the following:
MLS Gold Award
RE/MAX 100% Club
RE/MAX Hall of Fame
RE/MAX Platinum Awar
AFP Winner, National Philanthropy
   Outstanding Fundraiser Volunteer
The Deedrie Ballard Team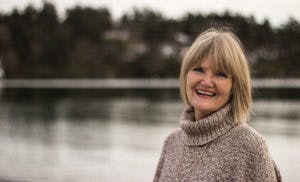 Due to my profession, and devoted passion for real estate I keep a very close eye on the market, I continuously watch and monitor new listings, sales, patterns, and look for opportunities. I want the very best experience and results for my clients, and I strive to exceed all expectations. I am always thrilled to discuss the endless possibilities real estate has to offer. My assistant, Lynne West, is in the office Monday to Friday, and she ensures that all client matters get handled quickly, efficiently, professionally, and confidentially. On behalf of Lynne and me, we greatly look forward to hearing from you, and assisting in all ways possible.