While 2017 was rewarding in so many ways, there's nothing like a brand new year to mark a fresh start.
Many of you know that the charities I have supported over the years have raised more than ten million dollars for people in need, and my work as a REALTOR and PHILANTHROPIST has 'OPENED DOORS' in ways I could not have imagined.
One of my fresh starts in 2018 was being selected by Boulevard Magazine to appear in their upcoming "Influencers" issue. They asked what I believe it takes to be a visionary. A leader. An influencer.
Steve Jobs said, "The people who are crazy enough to change the world are the ones who often do." While I think being a little crazy helps, I also believe it requires: kindness, passion, determination, and being open to the opportunities that are often right in front of us but are sometimes difficult to see. Most important of all, it's being aware of the great responsibility in the choices you make.
May all your fresh starts take you to places you've never dreamed of before. All the best for 2018.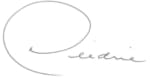 Are you looking to sell?  I have clients looking for properties in most areas of Victoria, and when they find them, expect to see five new executive listings come to market.  We're looking for:
– Condo in Bayview One – Up to 1.25 M
– Waterfront or Water View Townhouse Cordova Bay
– End Unit Condo in Sayward Hill with large patio – Not yet listed
– Rancher in Matticks Wood under 1.2
– Townhouse in Wedgewood Estates with Master on the Main